The first half of the year is over. I am going to travel next month. I am going to buy a backpack of better quality, rewarding my hard work in the first half of the year, and the budget is not more than a few hundred dollars. The demand for my backpack is 1. The space is big 2 The bag needs to be light 3 Need to have a certain waterproofness 4 The bag must be strong 5 The value of the face is also very important~
I did a lot of homework and finally bought the AGM Black Shield City Hunter Backpack Bag. This is the brand new backpack launched by AGM, the outdoor mobile phone brand. After seeing it, it is mainly simple, fashionable and luxurious. Very suitable for young people like me, see design is the anti-mainstream minimalism style, only one style: black, using 600D nylon fabric plus the battlefield bag shape is really very design aesthetic.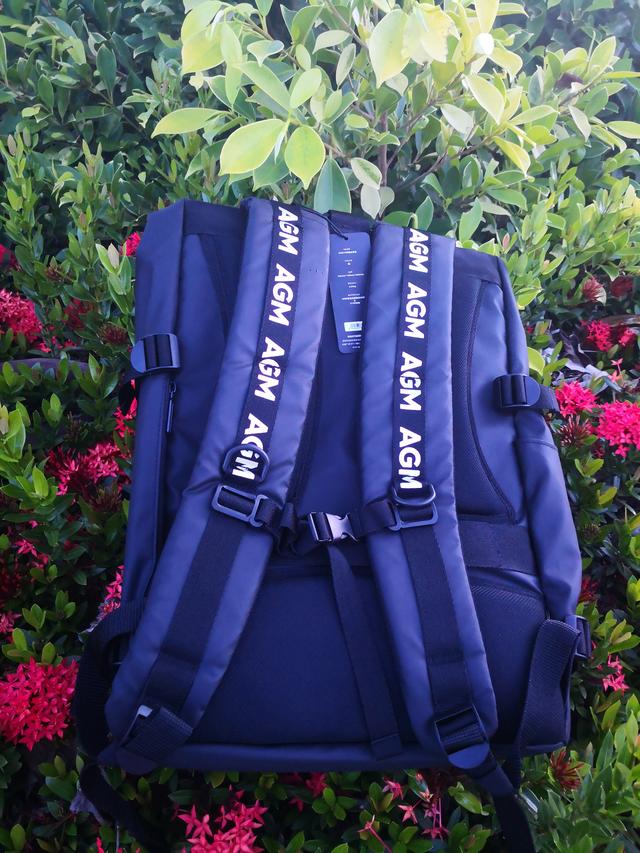 After using it for a while, let's talk about the details and features of the bag.
Dimensions: 160 × 350 × 450, expansion mode is 160 × 350 × 600
Capacity: 28L (expansion mode 32L)Water repellent, don't worry about it raining. .
Water repellent, don't worry about it raining. .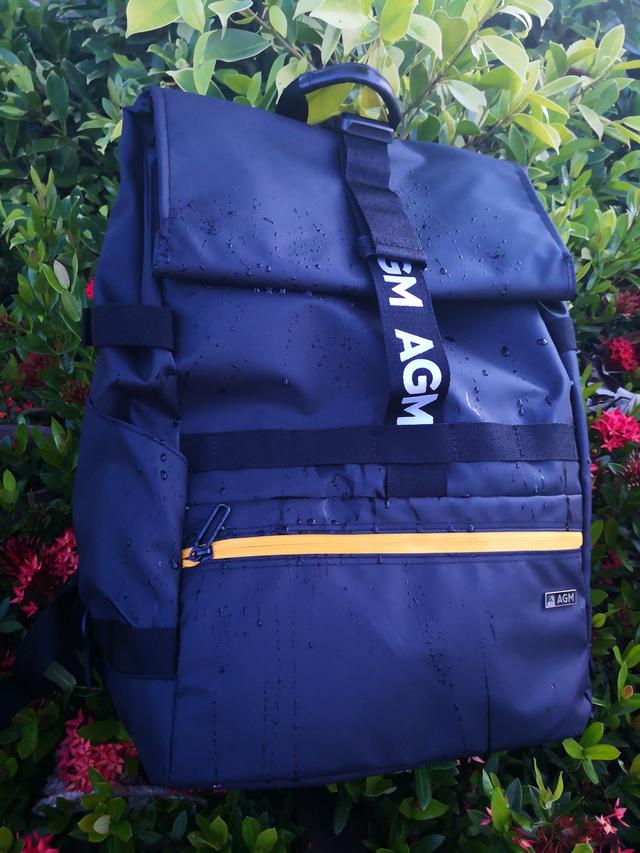 This backpack is covered with a nano-grade waterproof coating to prevent water splashing. It can be said that it is not afraid of rain. Of course, because of the splicing gap, it is not recommended to be in a rainy environment for a long time, and the water is leaked into the gap. Even if it is dirty, the towel can be as fresh as it is.
The space capacity has changed greatly, and two capacity modes.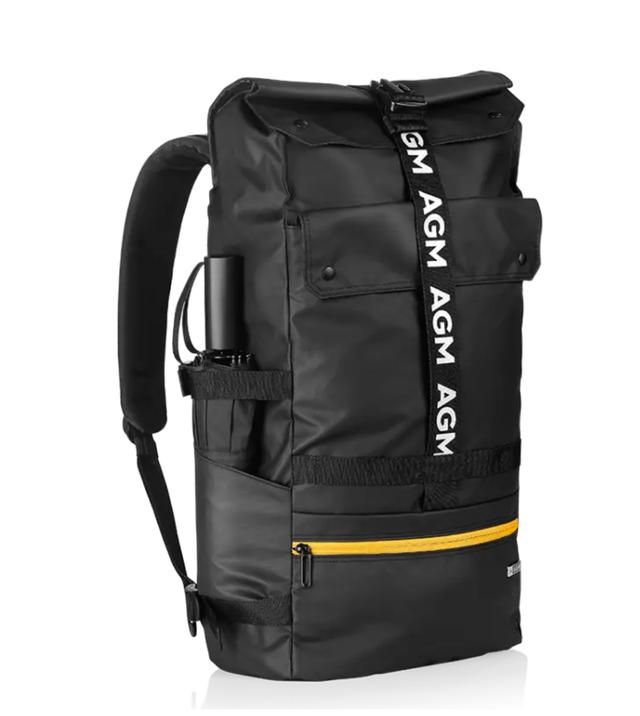 This AGM black shield backpack is designed with a battlefield bag. The daily mode has a capacity of 28L and the expansion mode reaches 32L. This allows you to use the daily mode when you go to work, carrying a 15.6-inch notebook mobile phone, wallet, umbrella, iPad headset, etc. Going out and opening the expansion mode, notebooks, mobile phones, cameras, carry-on clothing, Bluetooth speakers, umbrellas, headphones, mobile power, sports water bottles, and even jackets can be easily installed. It can be said that the super "can be installed".
AGM Black Shield City Hunter Backpack Multifunction Large Capacity Light Portable Travel Outdoor Travel Backpack Waterproof Security Laptop Backpack Black
The bag is light and the empty bag weighs only 650g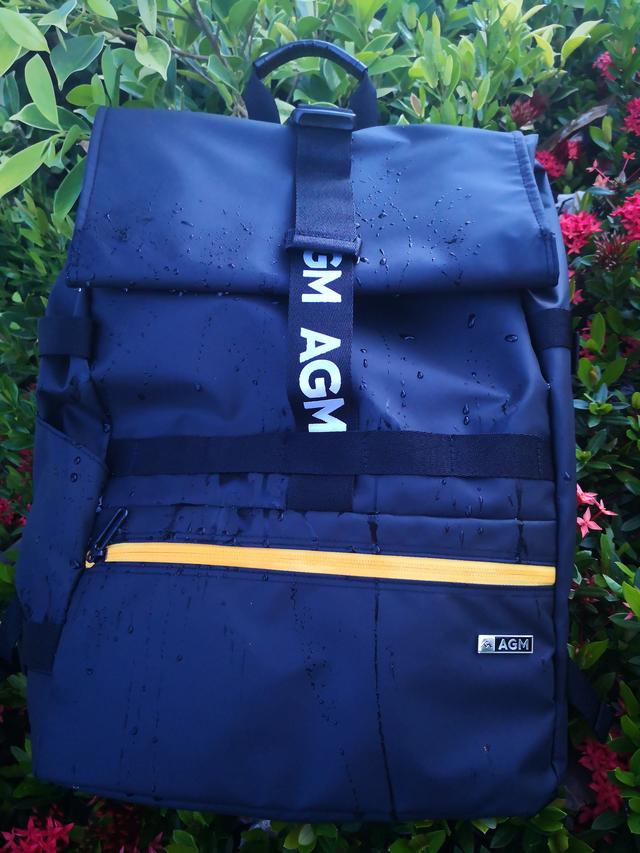 Because of the lighter materials, the weight of the backpack can still be controlled at 650g with 32L super-loading space. Some people worry about such a light bag, how much weight can it bear? Don't worry, this backpack is made of 600D nylon fabric, which is referred to as the standard ripstop nylon fabric. The back of the AGM black shield backpack has a certain width and soft inner thickness. Even if it is 20kg, it is not so heavy.
High personality and intimate details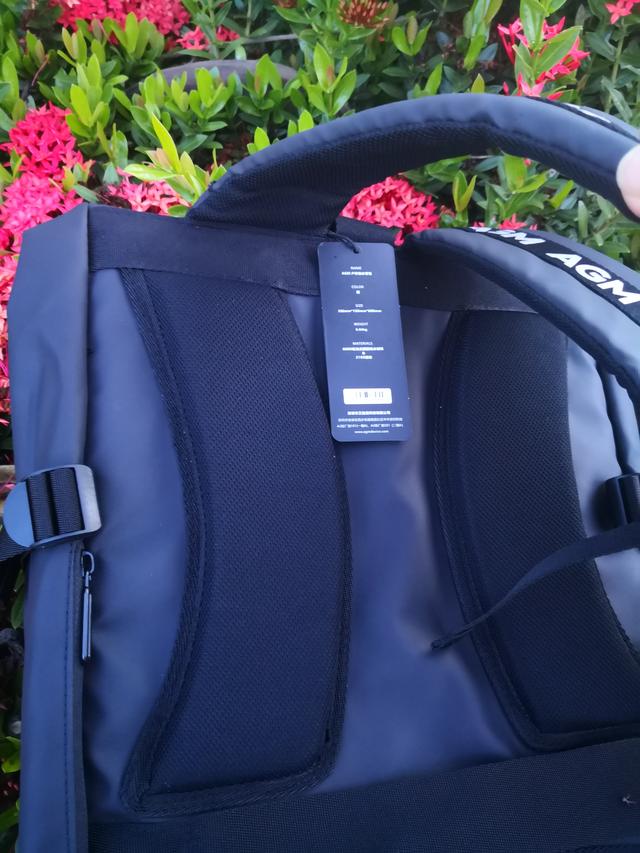 Abandoning the so-called "simple" similar design, inspired by the design of the battlefield package, come and go crowds, stay away from the same backpack, do simple and self-confident.
The backpack's lock belt is printed with the "AGM" highlight reflective logo, which is highly recognizable and safer even when traveling at night. There are also hidden pockets on the side, you can put some common things at any time, you can pick it up with your back, and don't have to toss your backpack back and forth.
Summary: This is a bag that is very suitable for work and travel. It is very light and large, suitable for both men and women. Going out to travel this bag is almost no collision! I use it as my computer bag every day. On the bus, on the subway, the AGM black shield shoulder bag is really a personalized landscape.